Smart Card
Smart Card
Reusable tag with NFC technology, ePaper and no batteries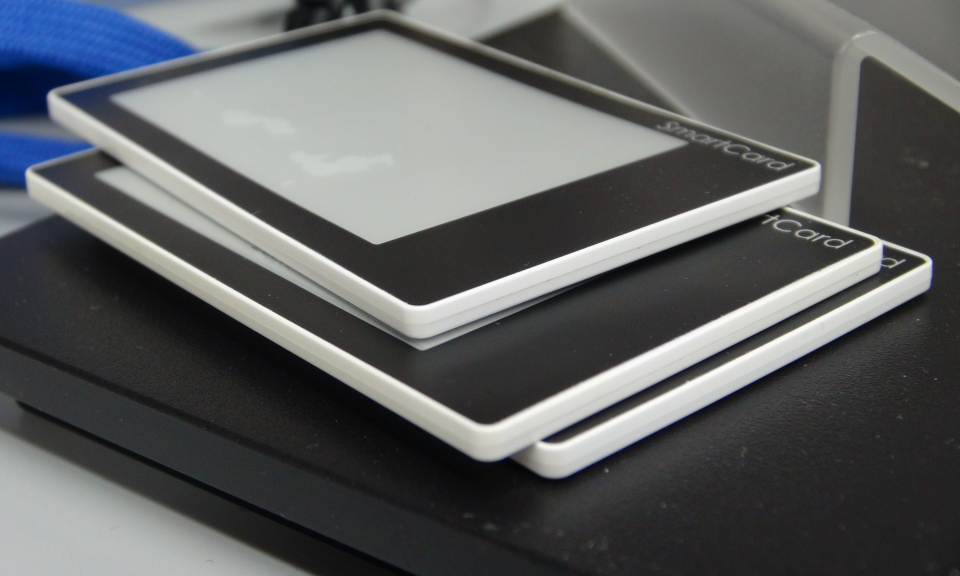 Features
The SmartCard is the first and only RFID tag equipped with an electronic paper display that doesn't require batteries. The main specifications are:
- NFC Communication: the RFID NFC standard permits communication with the card through industrial antennas and through USB devices or even Smartphones.
- Electronic paper display: This display allows the SmartCard to edit, change and view information in a dynamic manner, making it a 100% recyclable card.
- Internal memory: It is possible to store data in the card in the internal memory without it appearing on the electronic paper display, providing an additional value in the processes.
- No battery: The SmartCard does not require an internal battery, which mean it will last longer.
- Solid design: Produced with solid materials and a shock-proof and fall-proof design.
- IP57: The card is highly dust and water resistant.
- All of this in a card with a thickness of no more than 3.2 mm.
APPLICATION:
Access and security Controls
Visitor ID card.
Card for controlling and tracking access of people in premises.
Tracking of security personnel service.
Logistics and production

E-kanban.
Delivery certificates during distribution.
Replacement of paper labels on containers and reusable formats.
Replacement of production orders currently made using paper.
Healthcare
Identification of medication trays for patients.
Use as a referral or prescription in hospitals.
Identification of the kinds of foods assigned to patients (catering).
Identification of patients in each bed (with visual and non-visual information).
Hospitality industry
Food collection vouchers.
Hotel keys (control of access to rooms, services and premises of the hotel).
Others
Registration of cleaning or maintenance operations/inspections in premises.
Membership/service cards (transport services, members of sports clubs, etc.).
Parking (tickets).
Benefits
Our solutions are designed to quickly prepare orders and prevent service errors.
Implementing a Pick-to-Light/Put-to-Light system leads to improved productivity and outstanding user acceptance.
In addition, the integration of our systems with the user's software solution (WMS or ERP) is quick and straightforward.