E-Kanban
E-Kanban
Electronic storage and replenishment with Pick To Light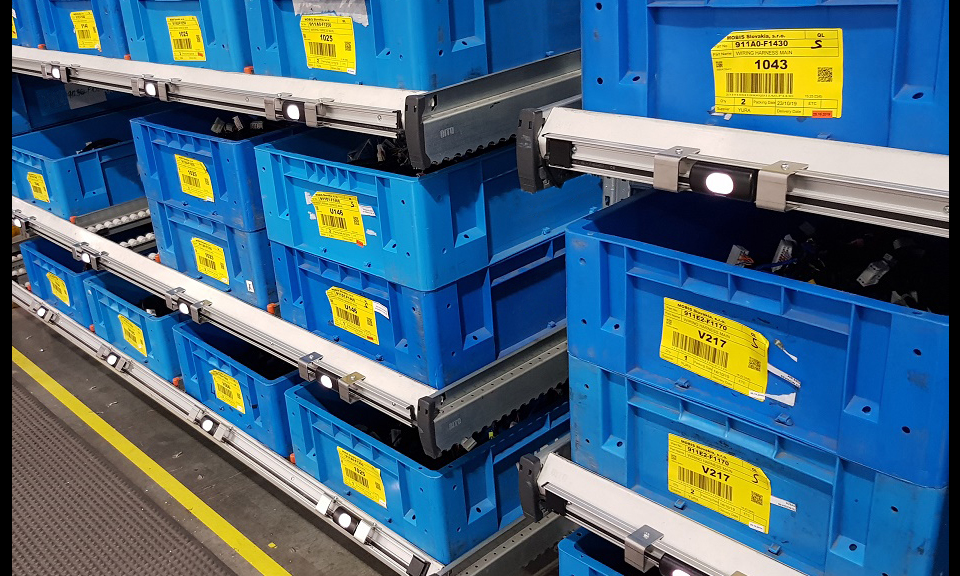 Features
E-Kanban solutions with Pick To Light enable a simple electronic Kanban, supporting component supply chain management through real-time consumption control and electronic issuing of repositioning requests.
It controls the stock required for product production to avoid components being out of stock. It avoids stoppages due to lack of material and ensures a continuous logistics flow.
If an item reaches a certain breaking point or is already out of stock, the actual system or production operator activates a call and the data is automatically sent to the server.
Benefits
Our systems help to improve quality and cut delivery times.
They reduce tension in the components supply chain and allow successful adaptation to personalised production and delivery deadlines.
Flexibility and ease-of-use are key in our technology.