Picking Cart
Picking Cart
Saves time through simultaneous order picking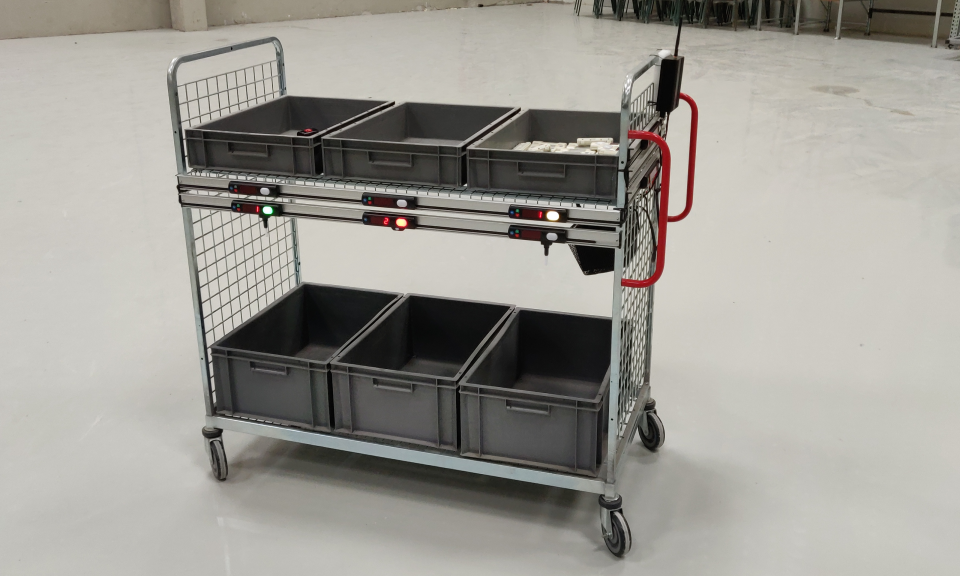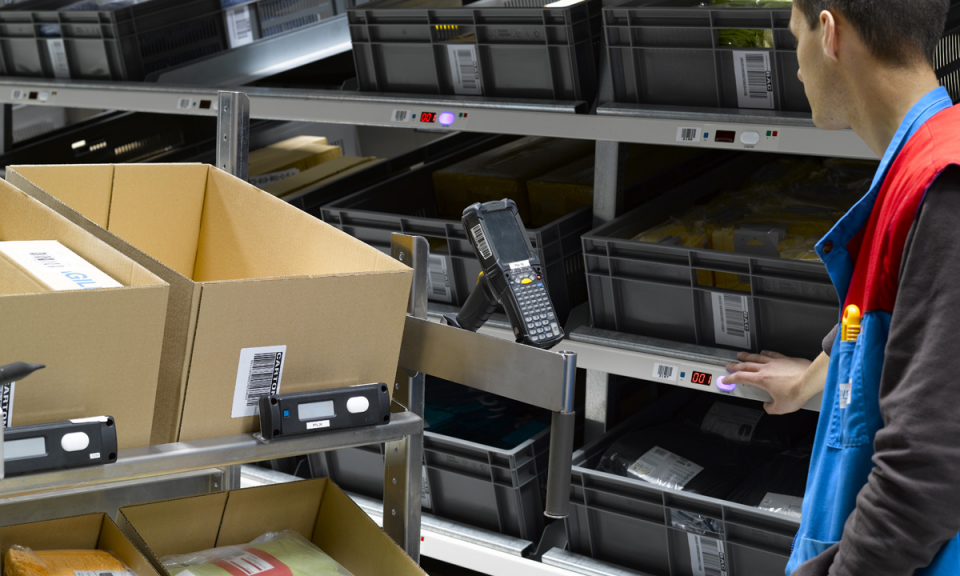 Features
The Picking Cart solution consists of a cart or any other transport element inside the warehouse (pallet truck, order picker, etc.) that is equipped with a set of wireless luminous modules. Thanks to Picking Cart solutions, order picking processes will gain mobility and flexibility, eliminating all types of cables.
Picking Carts provide an optimal route in the warehouse, allowing several orders to be picked simultaneously with no errors, which will lead to an increase in productivity. In addition, the system will be informed of the picking status in real time.
Each compartment of the Picking Cart is equipped with a Pick To Light device. The Picking Cart can be customised to the needs of each warehouse or distribution centre: number of orders to be picked and/or dimensions of the products.
Picking Cart solutions lead to a drastic reduction in errors in order picking and consequently, to a reduction in the cost of reverse logistics, updated inventory due to direct communication via the WMS, productivity and flexibility.
Benefits
Our solutions are designed to quickly prepare orders and prevent service errors.
Implementing Pick-to-Light systems leads to improved productivity and outstanding user acceptance.
In addition, the integration of our systems with the user's software solution (WMS or ERP) is quick and straightforward.